Pook.
Poekje
'Pook.' was a picture book that I made as a tribute to our beloved cat, Poekje. The story was extremely simple - Pook the cat wants to go outside, thinking it is summer, but finds instead that it's turning to autumn, and so she comes back in.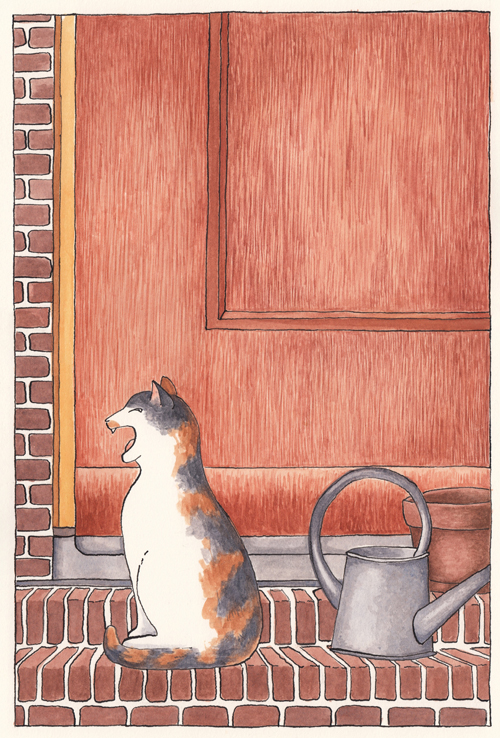 In 2006, I was in and out of the hospital a few times, and I had to hang around the house a lot. That situation gave me the time to paint some of the details of our little house and garden in Zaandam, Netherlands.
Poekje passed on in 2009, just short of her 19th birthday. She was quite a special and lovable companion, and Reine and I both still miss her.